Sexual Dysfunction Webinar
Tuesday October 5th at 7pm
Alma Duo Shock Wave Therapy
DUO™ is a rejuvenation treatment designed to benefit men and women by improving their health and quality of life. It is a simple, non-surgical gold-standard low-intensity shock wave treatment designed to improve vascularity in the penis, readiness for sexual intimacy, and improve sexual function & performance. This quick 15-minute in-office procedure is proven to be safe & effective and can often benefit men of all ages.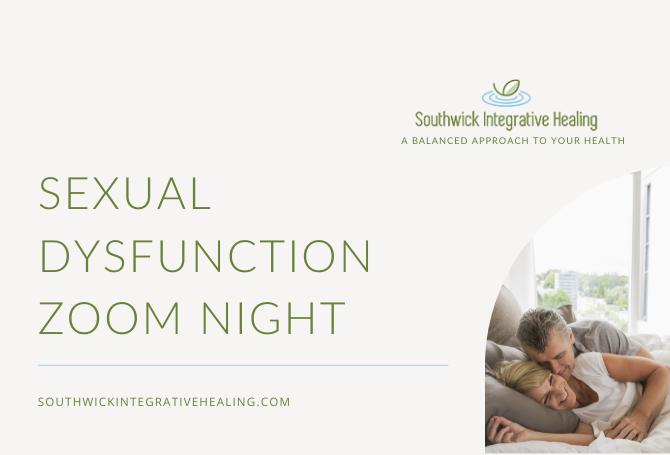 RSVP
Tuesday October 5th at 7pm
Join us over zoom while Martha discusses the natural normal process of sexual dysfunction in both men and women.
Your privacy is important to us and we understand this can be a sensitive topic, mic and/or camera are optional.
6 Treatments
$500 off until 10/31/2021
HOW DOES IT WORK?
Alma Duo uses focused low intensity shock wave pulses to trigger an inflammatory response in the treatment area that targets vascular function.
WHO IS A GOOD CANDIDATE?
Men who have performance issues that are vascular related are the best Duo candidates. Duo will not address behavioral or psychological issues.
DOES IT HURT?
No! Alma Duo is completely painless- it feels like a light tapping on the treatment area.
HOW MANY TREATMENTS WILL I NEED?
A series of 6 treatments spaced 2-3 days apart.
HOW LONG DOES EACH TREATMENT TAKE?
Each treatment takes about 10-15 minutes.
WHAT CAN A PATIENT EXPECT DURING TREATMENT?
Duo is a quick, easy, in-office treatment. They will lie on a treatment bed and a practitioner will place the applicator head on the treatment area.
WHAT CAN A PATIENT EXPECT AFTER THE TREATMENT?
There is no downtime after the treatment- patient can immediately resume all normal activities.